Types Of Wedding Veils That A Bride Should Know About
Is your wedding near? Then, you must have been panicking because there are so many things that you have to do and select. One of those main things is the wedding dress and bridal veil style guide you will choose. It is the most important thing because every bride wants to look beautiful and perfect on that day and that is why it is important to decide what you are going to wear.
While choosing the veil, most brides get confused, and most of them do not have the idea about that then; here is the bride's guide to types of wedding veils which are mentioned in the following points-
Birdcage- It is the vintage design that will be perfect if you have chosen the short dress for your wedding because it has a cropped length.
Blusher- These types of veils are worn by the traditional brides that conceal the bride's face while walking down the aisle.
Mantila-One of the different types of wedding veils that you can get is the Mantilla; it is the circle of lace and tulle which is worn draped over the head and frames the bride's face.
Tiered- It is the veil connected with so many layers, the shortest layer can be worn as the blusher, and if you want to wear the longest, then it is often detachable.
Fingertip- It is the favorite of every bride as it touches the bride's fingertip and can be worn with any kind of dress that you want.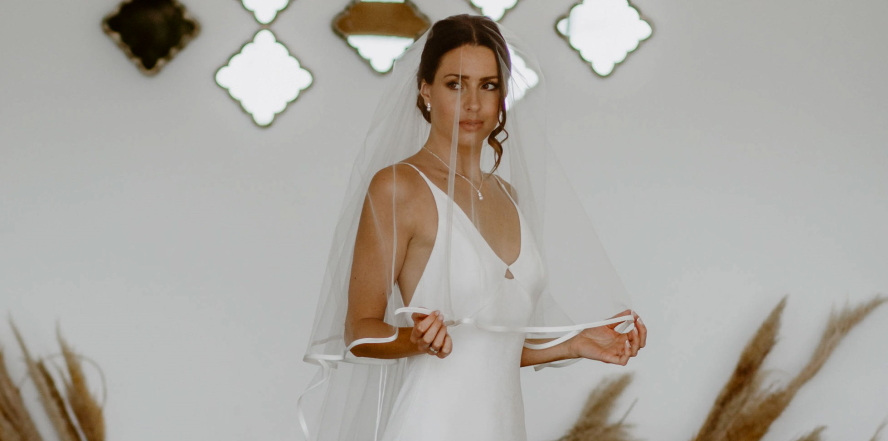 Ballerina-The veil can land anywhere between the knee and ankle, it is long enough, but it can be hard to dance with that.
Cathedral- The length of this veil is between 9 and 25 feet; it is just like the fairy tale, which looks so good with the grand gown.
Elbow- It is the elbow-length veil that will look gorgeous with the ball gown.